"Crossroads of America…Birthplace of Aviation"
CONVENIENT AND STRATEGIC LOCATION
Dayton, Ohio has been called the "Crossroads of America" because of it's ideal location at the intersections of I-70 and I-75, in the heartland of America. I-70 and I-75 are the two largest highway systems in the country.
The McKenzie Group is located in suite 502 of the historical Liberty Tower (formerly known as the Hulman Building), at 120 West Second St, adjacent to Daytons court district.
Constructed in 1930, the elegant Liberty Tower remains a striking symbol of an era that has been recently renovated. It is listed on the National Register of Historic Places.
The birthplace and home of the Wright Brothers, Wilbur and Orville, Dayton celebrates a rich history with the aviation industry, beginning with the Wright B Flyer. That pride carries over to the recently renovated Dayton International Airport.

The Dayton International Airport is within 90 minutes by air to 55 percent of the country's population, which is ideal for dispatching our agents across the nation at a moments notice.
Dayton, Ohio is also home to the National Museum of the United States Air Force, (Formerly the United States Air Force Museum). The museum is the worlds oldest and largest aviation museum, housing more than 360 aircraft and missiles, and adding more displays annually. Admission and parking are free to the NMUSAF and we highly recommend that you plan on spending an entire day if you plan to visit.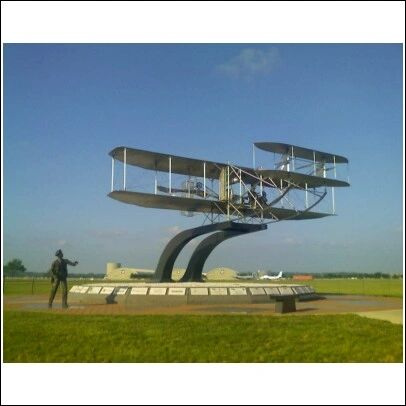 AGGRESSIVE, DISCRETE, INNOVATIVE & EFFECTIVE INVESTIGATIVE SOLUTIONS
THE MCKENZIE GROUP, LLC
120 W. SECOND ST., SUITE 502
DAYTON, OHIO 45402
(937) 361-4043 (866) 307-4043 Fax: (937) 878-4963